Posted on 22 Mar 10:00 pm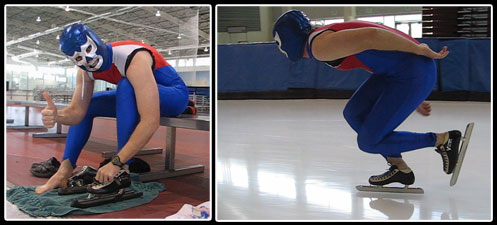 as always, when El Blue Demon appears, so does an opponent…
El Diablo Melancolico is the greatest challenge he has ever faced!
The two combatants race and wrestle…
A crowd gathers, cheering for El Blue Demon.
People cheer because when they see an athlete struggle, they know it, they understand, they feel part of what he feels.
The cheering, & the thoughts of those who believe in him, pour into El Blue Demon like wildfire. Muscles hardened from a lifetime of training kick into action.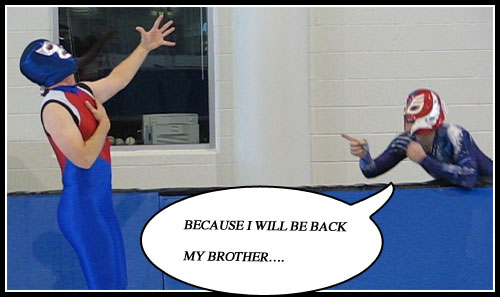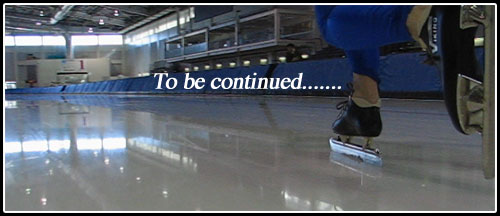 There are only 3 themes in all of literature-
Man vs. Man
Man vs. Nature
and Man vs Himself.
This year, El Blue Demon's record was 1 win, 1 tie, and 1 loss.
He lost vs Derek Parra, because Derek is a stud.
He tied vs. the wind, because no one can pin the wind.
And he won vs. himself, the hardest and most frequent opponent of all.
Filed under: from the coffee shop